Tokyo's Chiyoda Ward reproduces a rare map from 1947 showing how the postwar American occupation of Japan ruled and spread to the places locals pass by every day.
It proved to be a blow to residents who wanted to remember and show their children what their community was like two years after World War II ended.
Republished to commemorate the 75th anniversary of Chiyoda's ward status, the map shows many of the buildings requisitioned by the U.S. military, including the headquarters of an insurance company that served as the headquarters of the Confederate Supreme Commander (GHQ).
"A ward map of the not-so-distant past shows many sites showing Japanese occupation," said a ward official. "We hope it will be a starting point for people to think about the importance of peace."
The original map was published by Chizu Kabuki-Gisha and measures 51cm x 76cm, about the size of a small coffee table.
It is housed in the old map Shinsendo Bookstore bookstore in the Jimbocho area of ​​Kanda, which is also part of Chiyoda Ward.
"It is believed that due to a shortage of materials, only a few copies were made of the map shortly after the war," said Shingo Nagamori, a 55-year-old bookstore owner. "Maps published in 1947 are rare."
Nagamori transferred ownership of the map to the district government, hoping it would help in some way.
The present Chiyoda Ward was reduced to ashes by air raids during the war. Many of the buildings that survived the blast were requisitioned by the U.S. military.
These facilities are marked with black stars on the map and include the former Daiichi Life Insurance Corporation building, the Meiji Seimeikan building, the Imperial Hotel and the Hilltop Hotel.
The Kudan Kaikan was used as the Army Hall, and the Takarazuka Theater in Tokyo was used as the Ernie Pyle Theater. Both venues are closed to Japanese spectators.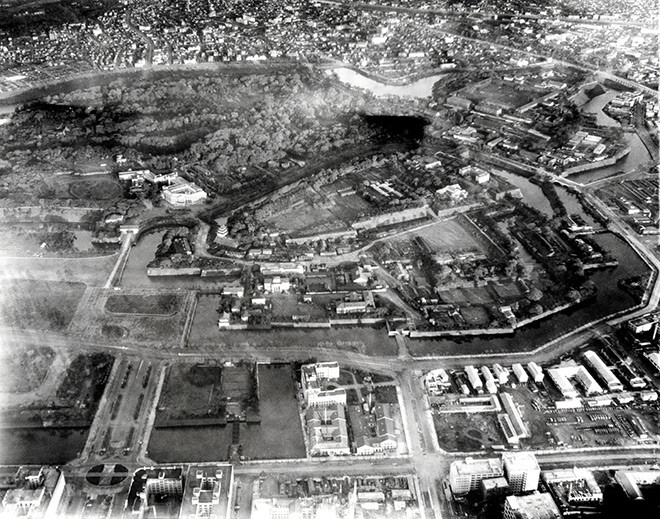 The entire Otemachi district between the Imperial Palace and Tokyo Station is used as a giant parking lot and is marked on the map as a "car pool". The district is now home to high-rise offices and the Jingtulian Association Building.
Kasumigaseki, the bureaucratic nerve center of Tokyo, and Nagata-cho, Japan's political hub, are marked "Washington Heights" and "Jefferson Heights," respectively, to denote U.S. military residential areas.
"I realized that the map was engraved with information about the situation in Tokyo under occupation," Nagamori said.
When the district government planned to distribute 200 copies of the map in May, it received about 3,400 requests.
Officials inserted the map into the district government's June newsletter and distributed it to about 42,000 households.
They also made it free to download from the official website (https://www.city.chiyoda.lg.jp/koho/kuse/koho/75shunen-kinemmap.html).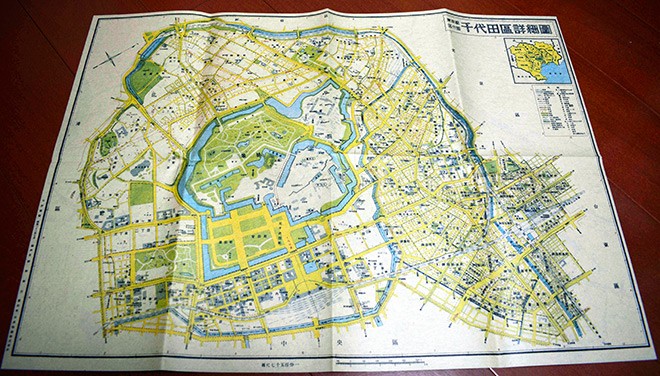 .